Demister Pads - Efficient Droplet Separation
Demister pads, also known as vapor-liquid separators, are layered and fixed knitted mesh-work obstacles which interrupt entrained liquid droplets from entering downstream equipment. Interlocking loop structures & inner corrugated mesh layers create high surface areas and large free volume (typically 98-99%) to ensure high filtration efficiency even at high gas velocities.
We produce demister pads in different materials, mesh types, and densities and help clients to a final solution of optimum mist elimination efficiency and cost-effect. Shapes are available in round, square, ring, weave types, or other special shapes based to meet clients' particular requirements.
Advantages:
High free volume to make sure low pressure drop
High gas velocities
High resistance to fouling
High-temperature resistance with standard stainless steel material
Easy to install and maintain
Offer a good balance of economic and demisting efficiency
Variable material, density, and size choices to meet different applications.
Applications:
Coalescence and droplet separator
Oil and emulsion mist separators
Distillation columns and absorption columns
Gas & air scrubbers, strippers, rectification, crystallization, or drying areas.
Material We Supply:
Stainless steel: SS304, SS316, SS316L, SS321, SS310, etc.
Special alloy: Hastelloy, Monel, Inconel, titanium,etc.
Other metals: plain steel, galvanized steel, aluminum, etc.
Plastic: PP, PE, HDPE, PTFE, etc.
Material combination: a combination of stainless steel and PP
Specification We Supply:
Wire diameter: standard 0.19mm, 0.2mm, 0.23mm, 0.25mm, 0.28mm, 0.3mm or others.
Density: metal 80-432kg/m3
Structure: Available in integrated units or several segments to suit manhole size
Flat bar size: 25mm wide × 3mm
Round bar diameter: 6mm
Demister Pad Styles
Style
Density
Free Volume %
Surface Area m2/m3
Demister Pads of Other Companies
Metex
York
Vico-Tex
Koch
Knitmesh
Uop
Becoil
Becoil
H
80
99.0
158
Hi-Thruput
931
160
511
4536
B
7CA
954
L
120
98.5
210
422
N
144
98.2
280
Nu-Standard
431
280
911
9030
A
4CA
SN
128
98.4
460
326
415
706
SL
193
97.5
375
Xltra-Dense
421
380
1211
9033
C
4BA
890
SM
300
96.2
575
SH
390
95
750
T
220
97.2
905
R
432
94.5
1780
Muti-stand
333
800
W
220
97.2
428
Wound
GS
160
96.7
5000
371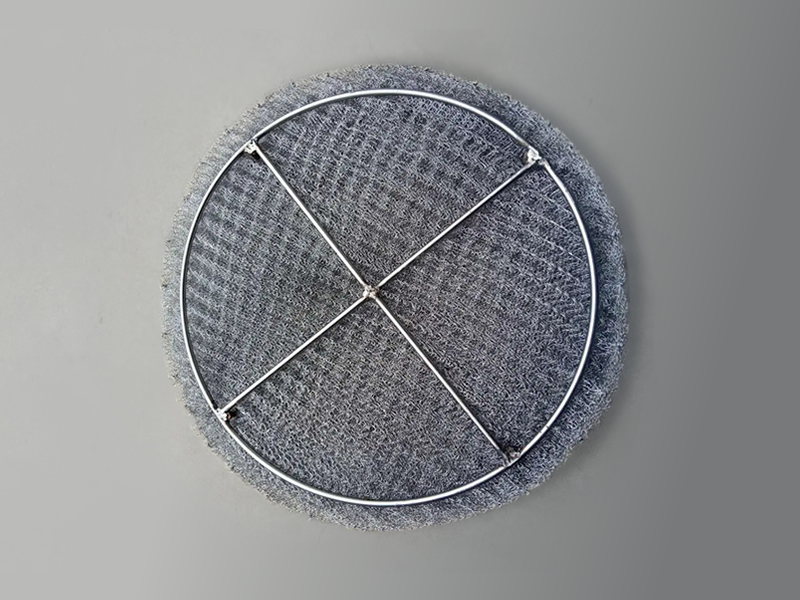 DMP-1: Single demister pad with round bar grating
DMP-2: Demister pads with top & bottom support mesh
DMP-3: Round demister pad in multi-segments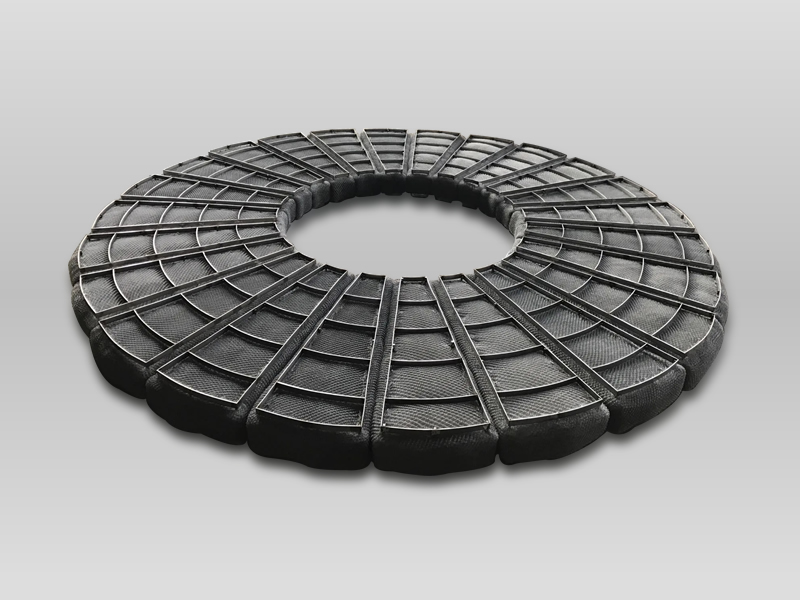 DMP-4: Ring demister pad in multi-segments
DMP-5: PP demister pads with flat PP grating
DMP-6: PP demister pads with flat SS grating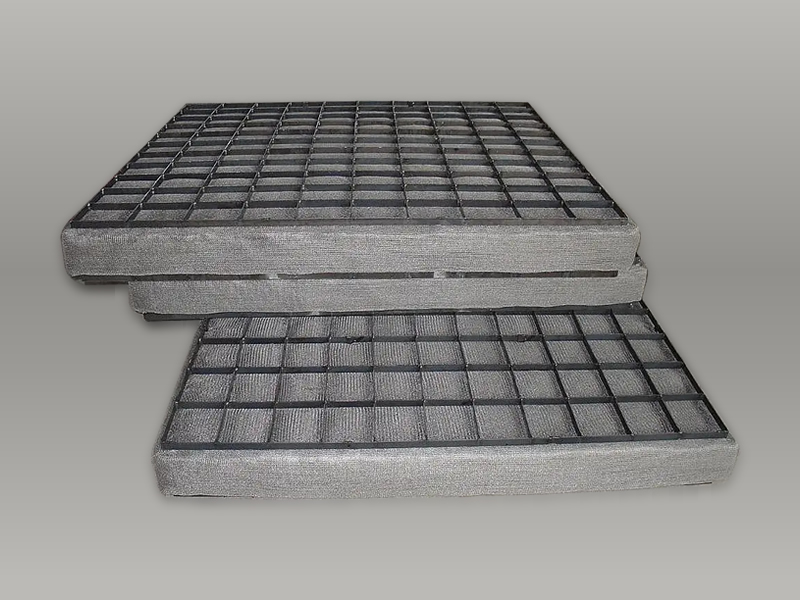 DMP-7: Rectangular demister pads with grating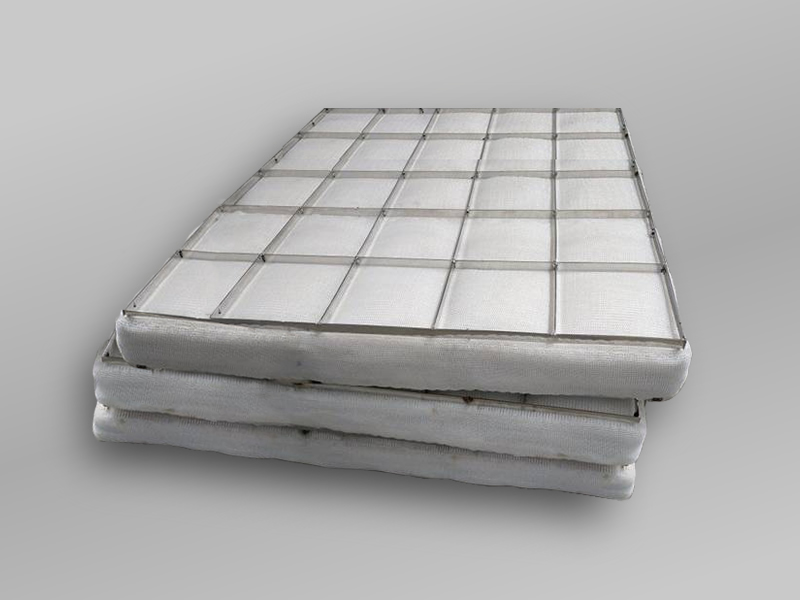 DMP-8: Rectangular PP demister pads with grating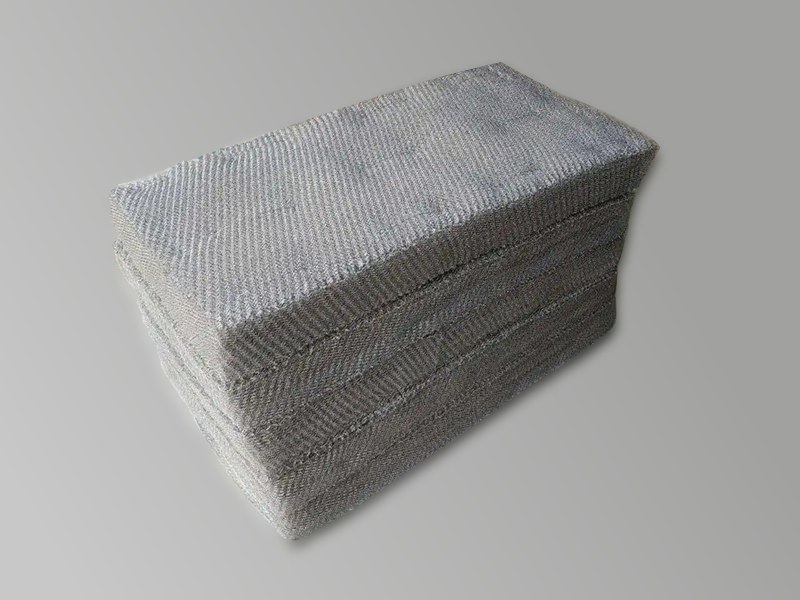 DMP-9: Metal demister Pads without grating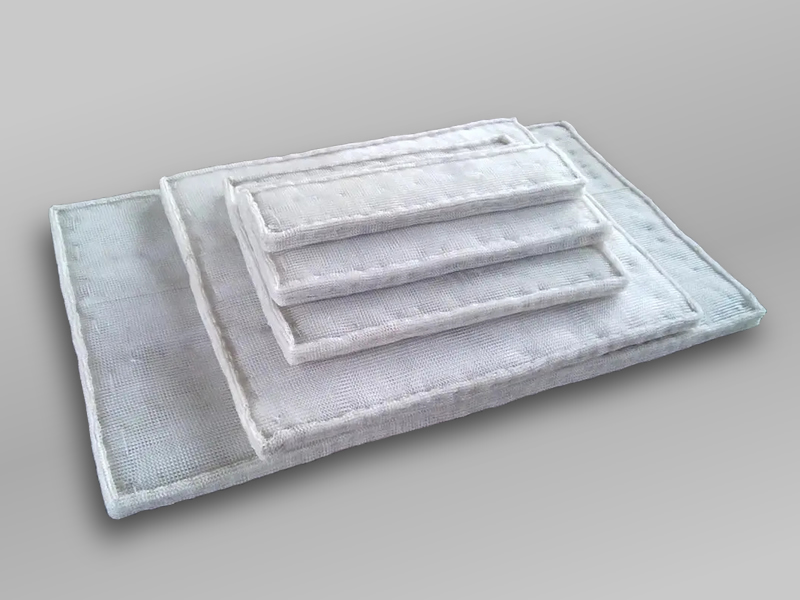 DMP-10: PP demister pads without grating
When you contact us, please provide your detail requirements. That will help us give you a valid quotation.
Complete our interactive form to receive a custom quote based on your needs.