Compressed Knitted Mesh for Filtration Areas
Compressed knitted mesh is molded knitted mesh by being layered, folded, and placed into a compression die to create a ring, round, square, or other customized shapes. As an integrated porous filter element, it presents a "torturous" path to let air, liquids, or oil pass through in high efficiency and particle retention.
To suit different applications, we produce compressed knitted mesh in different densities and wire diameters. These two factors are important to determine the filtration performance, dirt holding capacity, and pressure drop. For example, in the same density/ weight, larger wires open larger paths to allow particles to flow through and will create less pressure drop. Normally larger wires mean less expensive, but less working efficiency, so it's important to help customers to find a balance. We can give suggestions to give a range and produce samples to help customers to test and determine the final product.
Meanwhile, the compressed mesh has good vibration reduction properties and is widely used in areas where there is constant shock or bearing load, even in a corrosive environment or under ultra-high temperatures.
Advantages:
Be-spoke pressure mold to ensure accurate size with tight tolerance
High filtration efficient with an excellent economical solution
Automatic production process shortens production time
Good high temperature and corrosion-resistant
Adaptable material, shapes& sizes to meet different uses
Specification:
Material:stainless steel, Monel, Hastelloy, Inconel, titanium, copper, brass, tinned copper, aluminum, galvanized steel, steel, etc.
Wire shape:Round wire or flat wire
Wire diameter:1mm, 0.15mm, 0.23mm, 0.25mm, 0.28mm, 0.3mm, etc.
Shape and size:As clients' requirements
Wire number:Available in both single-wire and multi-wire structure
Filtration
Airbag filters
Engine breathers
Particle and droplet separation
Exhaust gas system
Explosion protection
Isolation
Noise reduction
Heat isolation
Mechanical Engineering
Vibration and shock damping
Sealing for catalytic converters
Others
EMI shielding
Fuel cells
Pest control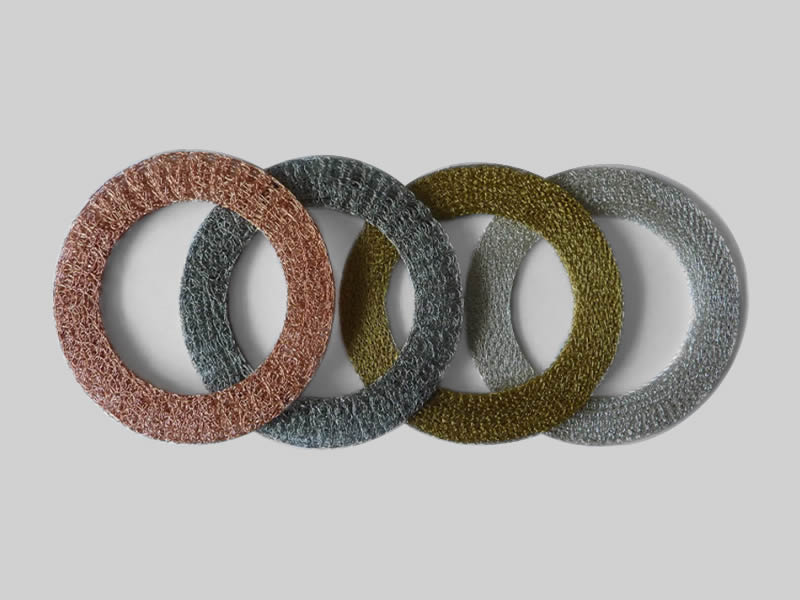 CKM-1: Compressed knitted mesh in different materials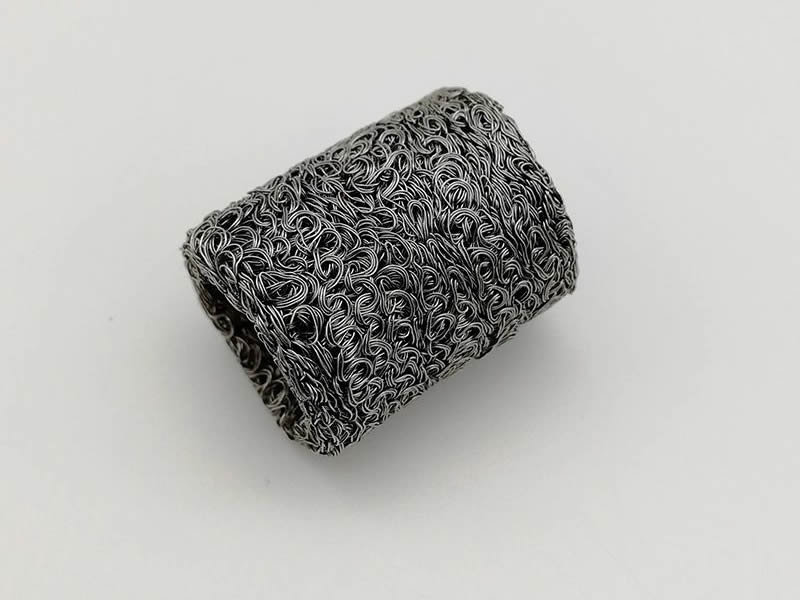 CKM-2: Compressed knitted filter in a tubular shape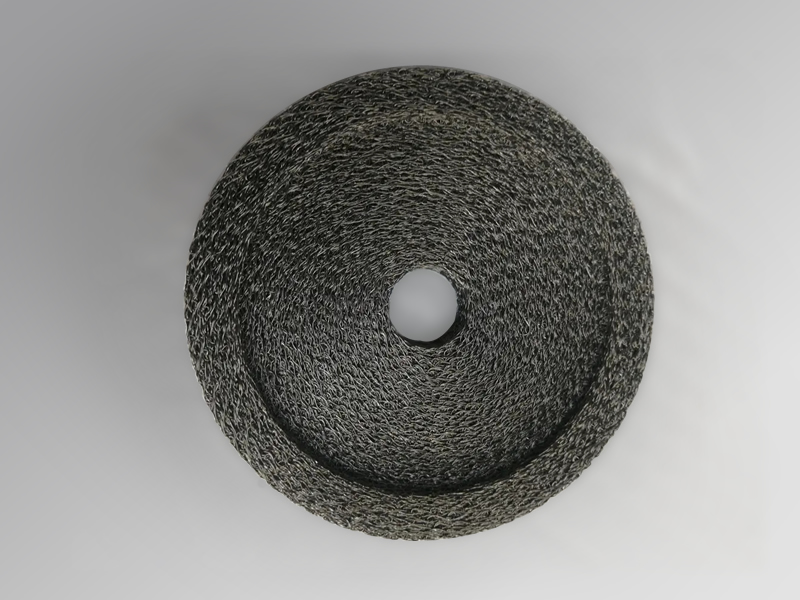 CKM-3: Compressed knitted filter in special round shape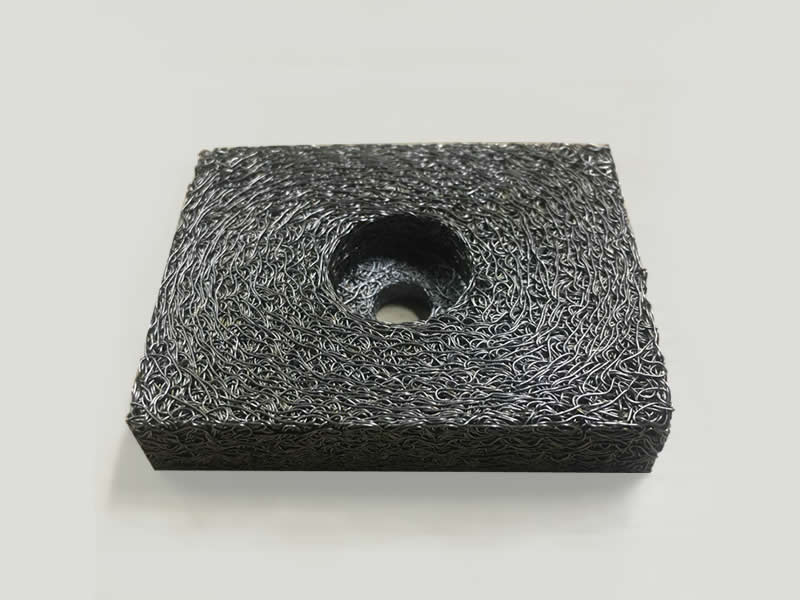 CKM-4: Knitted mesh filter made based on client's request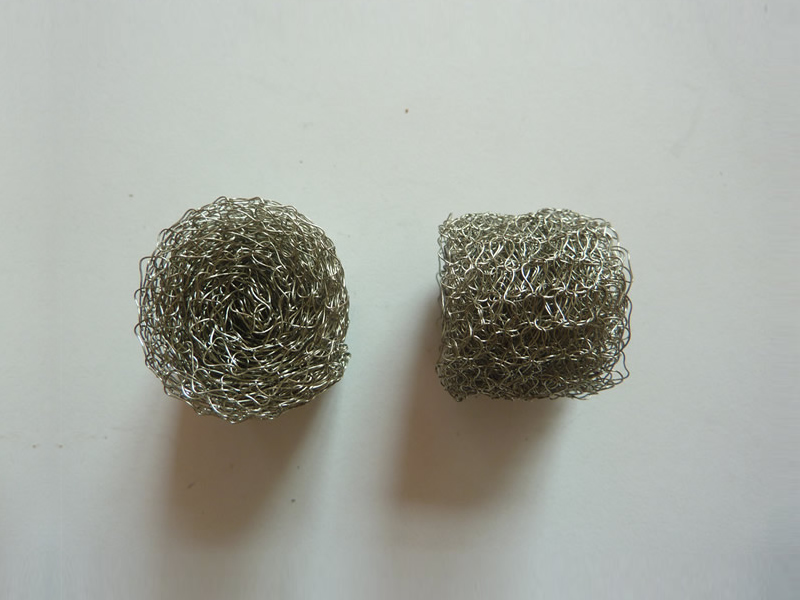 CKM-5: Compressed knitted filter in cylinder shape
CKM-6: Compressed knitted filter for liquid energy filed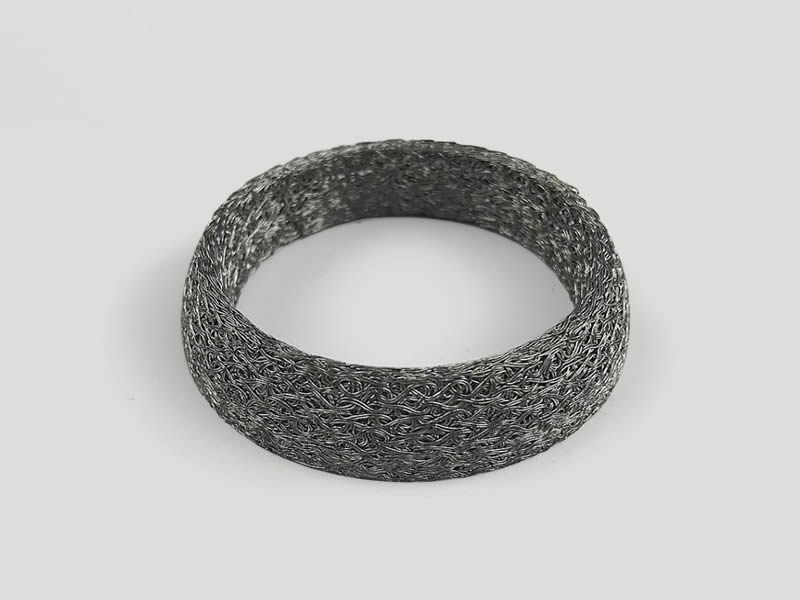 CKM-7: Compressed knitted filter in conical ring shape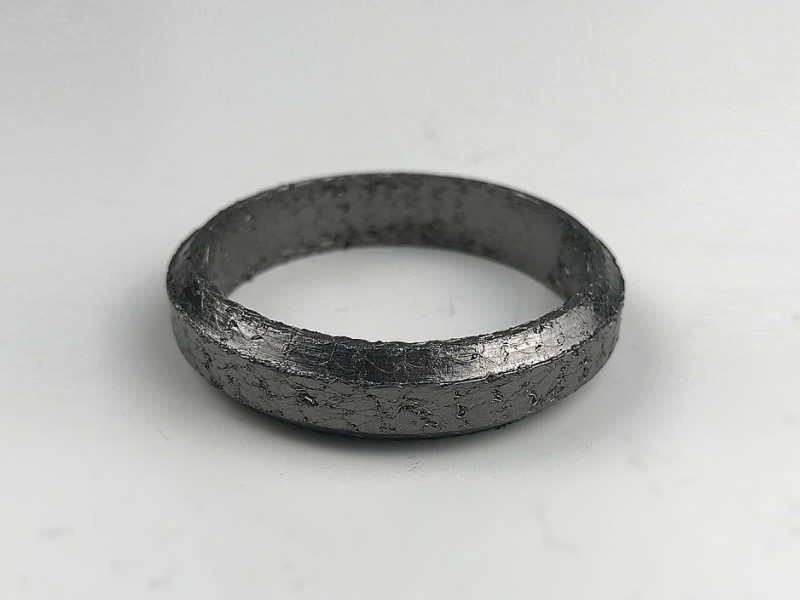 CKM-8: Compressed knitted filter combined with graphite
When you contact us, please provide your detail requirements. That will help us give you a valid quotation.
Complete our interactive form to receive a custom quote based on your needs.