Knitted Panel Filters - Lightweight & Excellent Grease Filtration
A knitted panel filter, also known as a grease filter or air filter, is a framed filter element for grease/dust separation. Compared to traditional woven mesh layers, inner filtration material is multi-layers of metal knitted mesh, which is complex and irregular to make sure apertures are uniformly and precisely distributed for better air-borne grease and dust capturing and max filtration effect up to 98%.
Normally it is used as pre-filtration of inlet systems for air conditioning, heating or cooling system, air washers, compressors, and turbines to prevent small dust and particles from entering. It is also the best suited for grease separation for industrial kitchens whilst maximizing air intake into your cooker hood.
Advantages:
Large grease/oil capture capacity
Inner metal material with high strength
High-temperature resistance, acid & alkali resistance
Durable and washable for longer service life
The inner pad also can be replaced easily
Different material, density, and size choices to meet different needs
Available with handles or fold upon request
Different type choices:
Panel filters are normally constructed with three parts: outer metal frame, inner filtration core, and support mesh. Besides knitted mesh, we can also use rhombus foil mesh folded inside as filtration core, which is widely used for coarse air filtration and EMI shielding.
To suit different demands, we can also supply corrugated woven mesh core and polyester /synthetic fiber core as below pictures.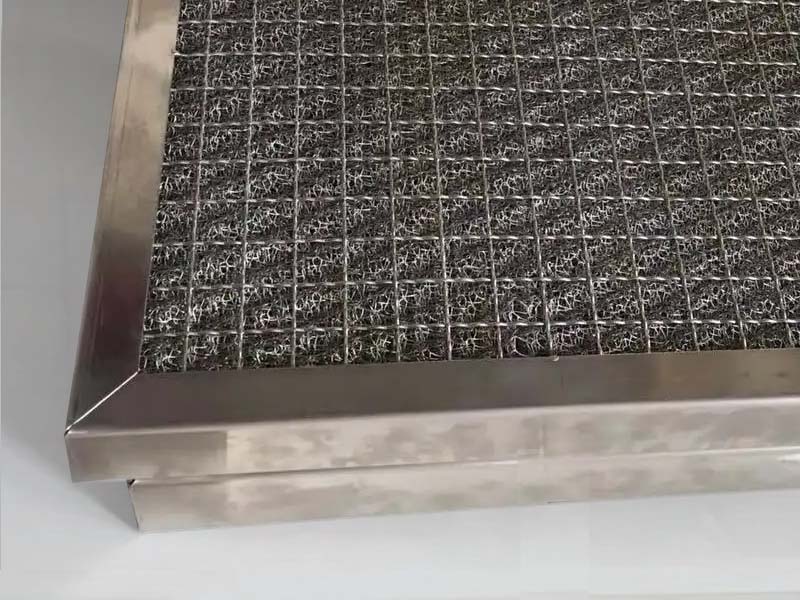 PAF-1: Panel filter with stainless steel knitted mesh core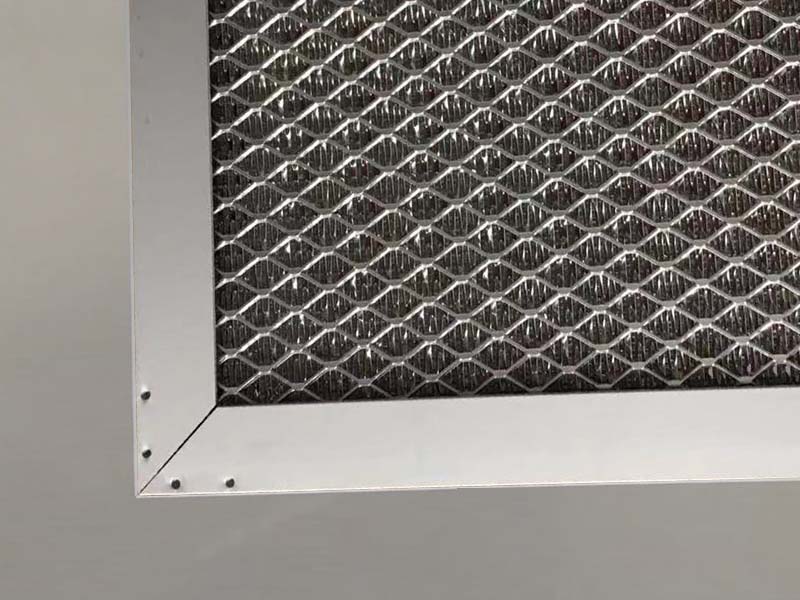 PAF-2: Panel filter with aluminum rhombus foil mesh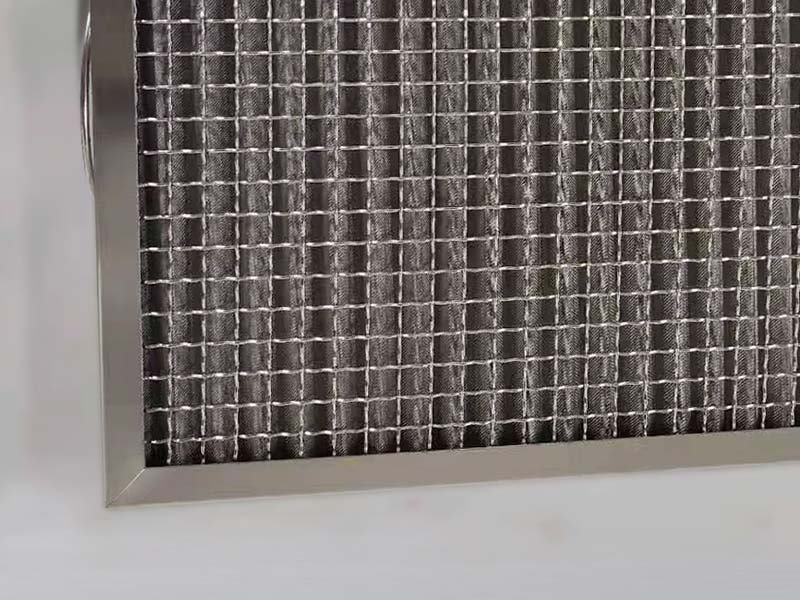 PAF-3: Panel filter with stainless steel corrugated woven mesh core
PAF-4: Panel filter with polyester and synthetic fiber core
Materials:
Here I also list simple material choices below:
Outer Metal Frame
Galvanized steel
Aluminum
Stainless steel
Inner Filtration Core
Aluminum
Galvanized steel
Stainless steel knitted mesh (corrugated type)
Combination material of PP and stainless steel
PP/polyester or synthetic fiber
Support Mesh
Stainless steel welded mesh
Stainless steel crimped mesh
Stainless steel expanded mesh
SS perforated plates for the highest support strength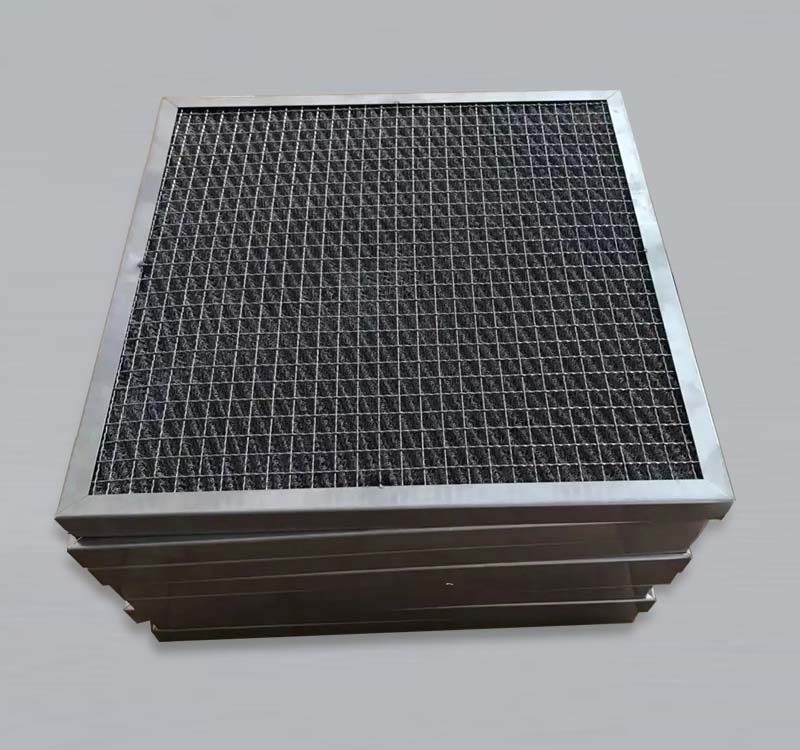 PAF-5: Panel filter with galvanized steel knitted mesh core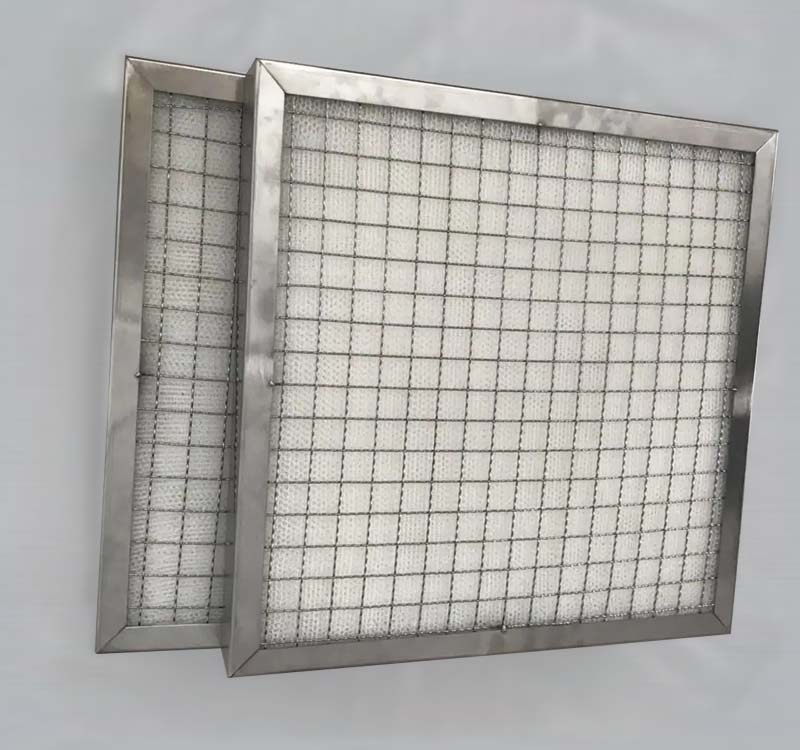 PAF-6: Panel filter with PP knitted mesh core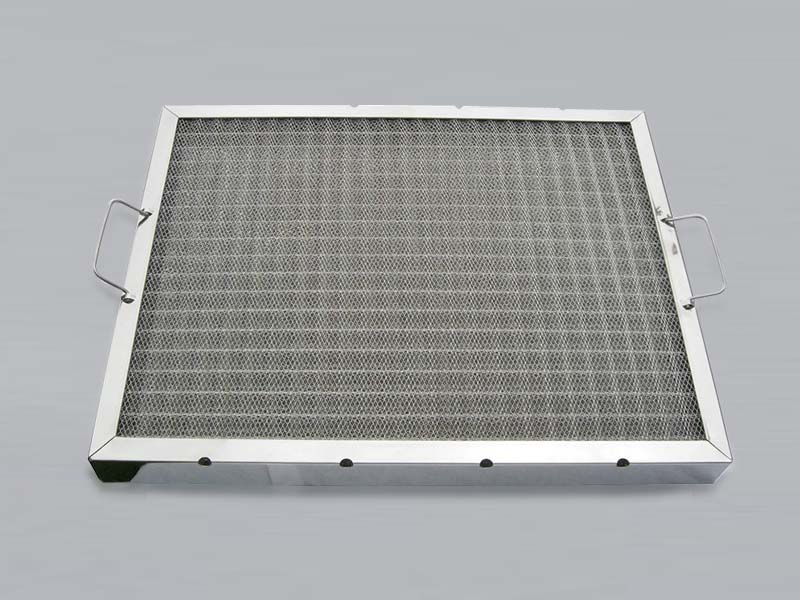 PAF-7: Panel filter with handles and drain holes
PAF-8: We supply knitted replacement filter pads separately
When you contact us, please provide your detail requirements. That will help us give you a valid quotation.
Complete our interactive form to receive a custom quote based on your needs.