Sintered Metal Fiber Felt with Porous Construction for Gas Filter
Sintered metal fiber felt is produced in a vacuum furnace, with metal fibers randomly laid. We select the fiber diameters and basis weight precisely, then control the pore diameter through thickness. It keeps a three-dimensional reticulated porous structure with high permeability, low-pressure drop, and excellent dirt holding capacity. The bigger particle could be captured at the outside surface, and small particles pass through the metallic fiber felt.
The metal fiber felt could be sintered together with metal wire mesh to enhance the strength and subsequent longer on-stream life. It could be cleaned in suit and minimized the shutdown time, saving cost. And the materials are available in stainless steel 304, 316L, Hastelloy, Inconel, FeCrAl, etc.
Advantages:
Resist high temperature and corrosion
Suitable for critical air and liquid filtration application
High air permeability, low-pressure drop
High contaminants holding capacity, pleated structure available
Cleanable in situ, minimize maintenance and shutdown time
Features of Stainless Steel Sintered Fiber Felt:
Stainless steel sintered fiber felt
Materials
Stainless steel fiber
Filter rating
2-100um
Length
48"
Width
48"
Thickness
0.3-1.2mm
Porosity
75%-85%
Liquid and gaseous ammonia
Steam filtration
Electronic high-temperature gas dust removing
Polymer filtration and polyester melt purifying
Hydraulic filtering
Catalyst retention and recovery
Gasification
Pharmaceutical powder recovery
Ultra filtration pre-filter, refining process
Structure & Specifications:
The sintered metal fiber felt filter could be made by fibers only or combined together with wove mesh to increase the robust strength.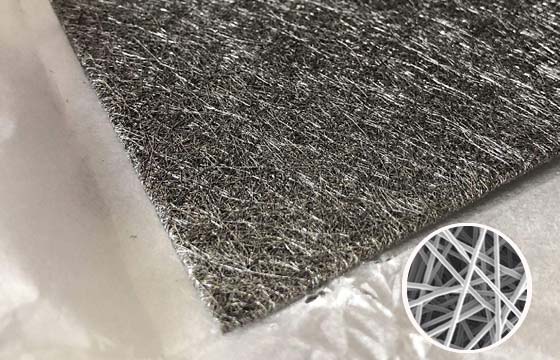 Sintered fiber felt without mesh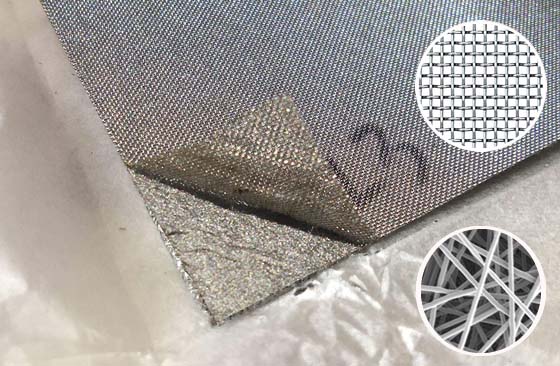 Sintered fiber felt with mesh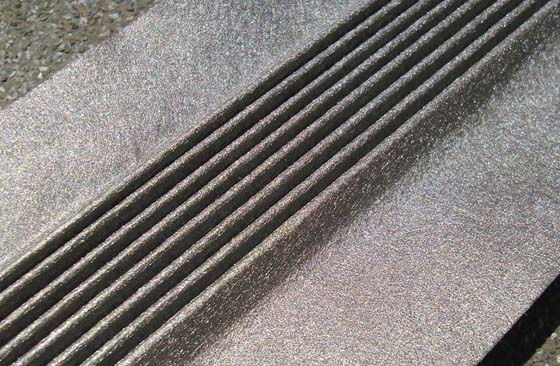 Pleated sintered fiber felt
Specification of Metallic Fiber Felt
Code
Efficiency (μm)
Thickness
(mm)
Thickness (inch)
Porosity (%)
Bubble Point (Pa)
Bubble point
(psi)
Permeability
(L/dm².min)
SFF-F3
3
0.37
0.0146
67
13000
1.89
13
SFF-F5
5
0.30
0.0118
75
6800
0.99
47
SFF-F7
7
0.36
0.0142
74
5050
0.73
60
SFF-F10
10
0.34
0.0134
78
3700
0.54
85
SFF-F15
15
0.38
0.0150
80
2470
0.36
170
SFF-F20
20
0.51
0.0201
82
1850
0.27
265
SFF-F25
25
0.62
0.0244
79
1480
0.21
325
SFF-F30
30
0.62
0.0244
79
1235
0.18
450
SFF-F40
40
0.63
0.0248
76
900
0.13
620
SFF-F60
60
0.57
0.0224
83
600
0.09
1350
SFF-F86
86
1.00
0.0394
84
480
0.07
1470
SFF-F80
80
1.00
0.0394
85
450
0.07
1510
SFF-F90
90
1.20
0.0472
88
410
0.06
1740
SFF-F100
100
1.30
0.0512
89
360
0.05
2000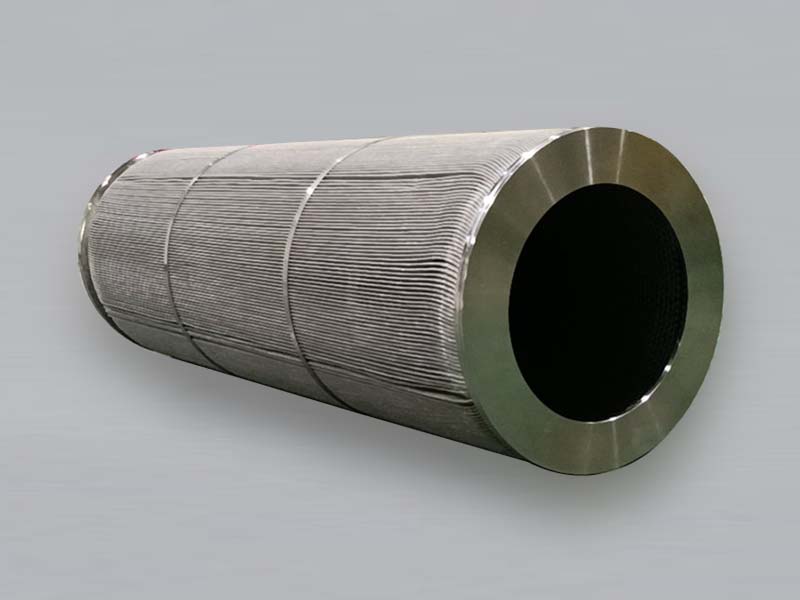 SFF-1: Pleated stainless steel 3um sintered fiber cartridge with two reinforced rings outside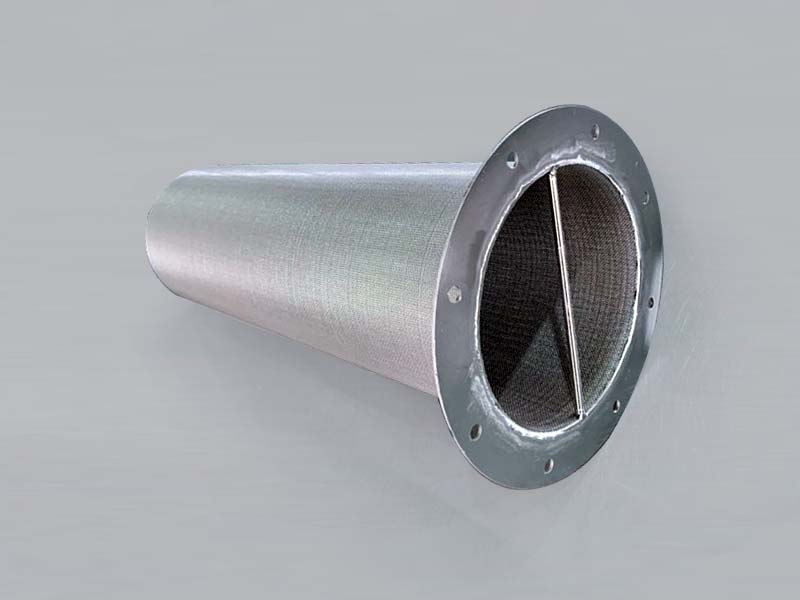 SFF-2: Stainless steel sintered flat filter cartridge with flange and center flat handle welded together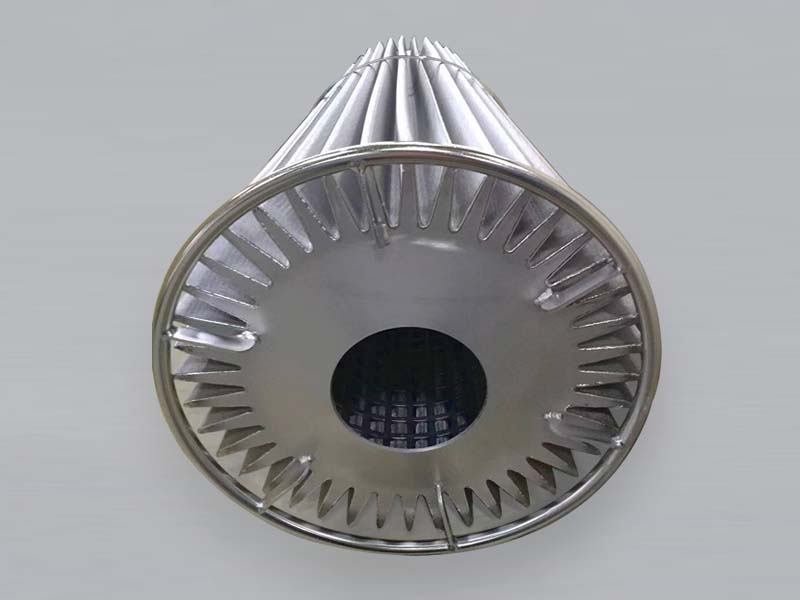 SFF-3: Pleated stainless steel sintered fiber cartridge with improved filter efficiency for dust removal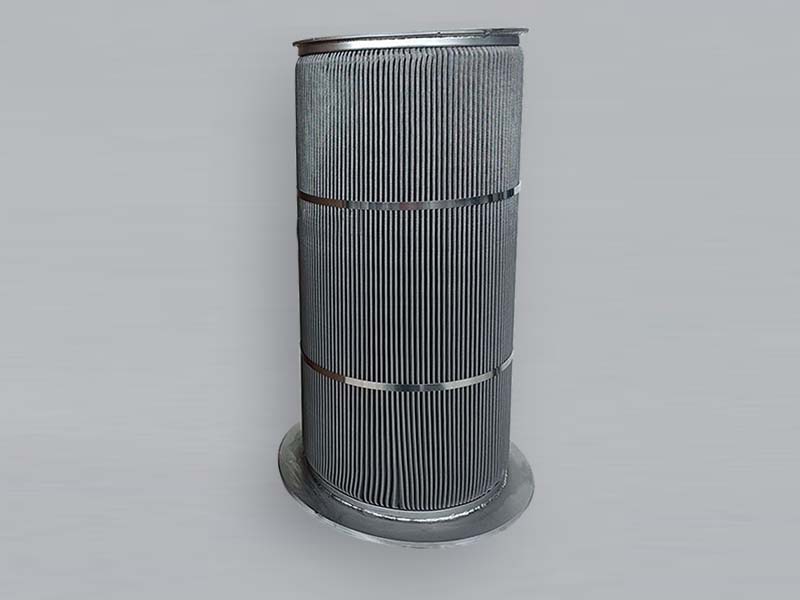 SFF-4: Stainless steel pleated sintered filter cartridge with flange and outer support rings
SFF-5: Stainless steel fiber sintered filter with outer support belts for automatic self cleaning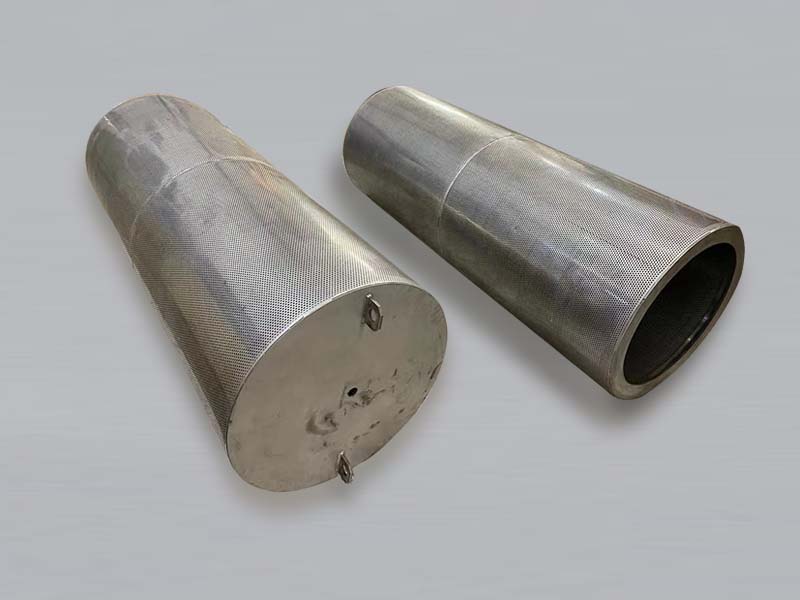 SFF-6: Stainless steel fiber sintered filter element used for ammonia filtration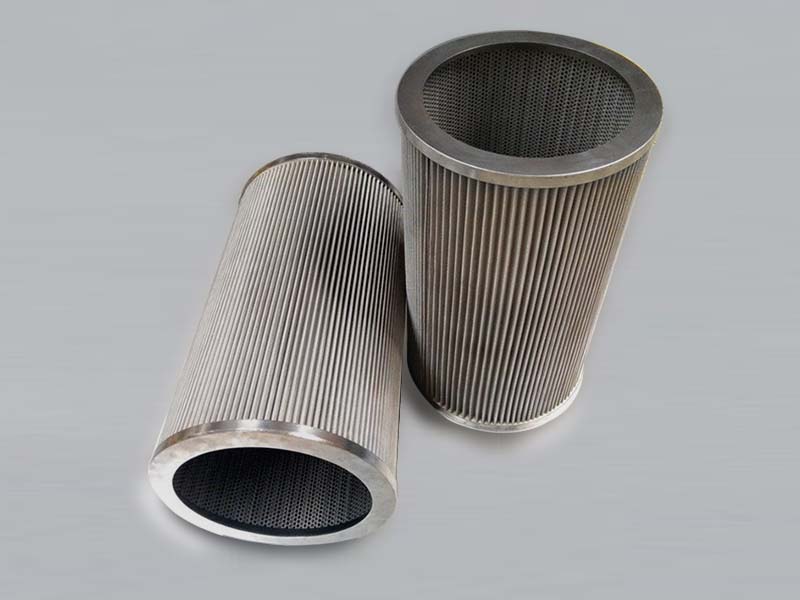 SFF-7: Pleated stainless steel sintered fiber cartridge for natural gas filtration with high dirt-holding capacity
SFF-8: Large pleated stainless steel sintered fiber cartridges with woven mesh and SS fiber felt together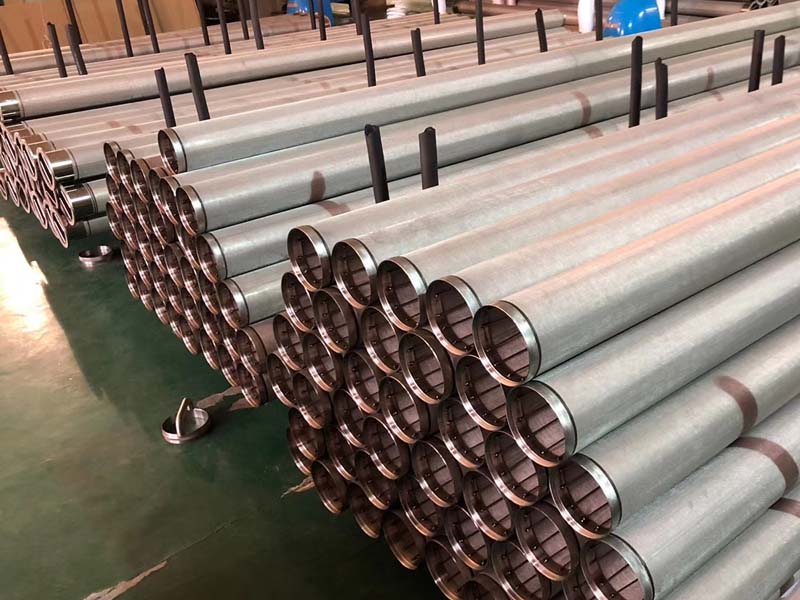 SFF-9: Quality flat stainless steel sintered fiber cartridges for hot gas filtration
SFF-10: Sintered fiber felt in FeCrAl can resist high temperature up to 1100℃
When you contact us, please provide your detail requirements. That will help us give you a valid quotation.
Complete our interactive form to receive a custom quote based on your needs.