High Precision Filtration Hot Gas Filter Element for Air Dust Industry
As air pollution is becoming worse and worse, Filtalloy has been positively devoted to environmental protection. With the rapid economic growth, a big volume of iron steel, cement, metallurgy, and energy is used. During production, much dust is generated. If it's directly discharged into the air, it would pollute the environment. The air dust filter is essential to solving this problem.

In the industrial environment, air dust with high temperatures is usually dealt with by a bag filter system. While it covers a big area to reduce the temperature within 260℃ of air dust. On one side, the non-woven bags are easy to be clogged with wet dust. On the other side, dust is easy to cause a fire with bags because of electrostatic reaction.

To solve the high-temperature limit, a ceramic filter is generated. It could resist a 500℃ temperature. Yet once the length exceeds a certain length, it's crispy and has a bad ability on thermal shock when temperature increases suddenly. Especially when starting the machine, the ceramic filter is easy to be damaged.

Filtalloy metal hot gas filter element could solve above problems. It could resist high temperatures of 1100℃ and doesn't need to reduce the temperature process. And the good ductility makes it work well when the temperature increases suddenly. Good filtration rate, corrosion-resistant, and robust strength assure a long lifetime.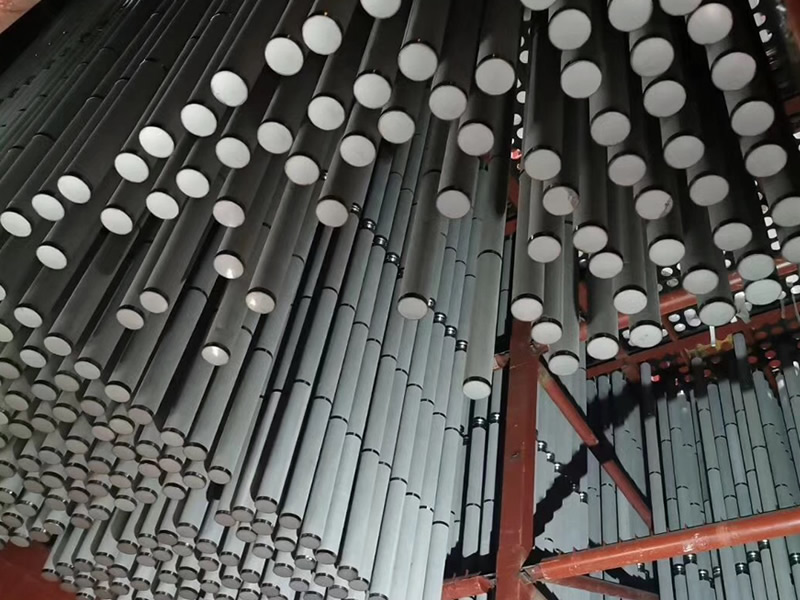 Hot Gas Filtration Elements
For High -temperature flue gas pollution treatment
Resist high temperature and pressure
Not easy to be damaged and minimized maintenance and downtime
When you contact us, please provide your detail requirements. That will help us give you a valid quotation.
Complete our interactive form to receive a custom quote based on your needs.